It's hard to contain the excitement during the holiday season. Instead of fighting it, harness their energy with some fun holiday ideas! With these science lessons, your high school students will be learning in festive ways and you can continue to work on content all the way until that glorious winter break.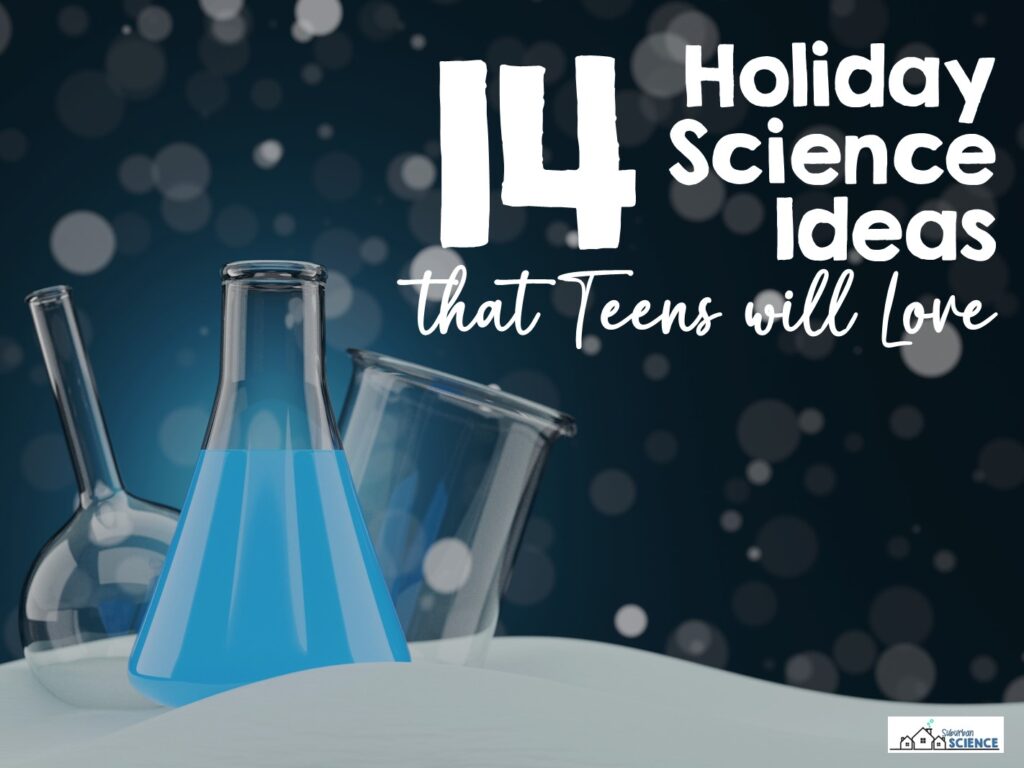 Holiday Biology Lesson Ideas:
Winter Protein Synthesis Game – This resource allows middle school and high school students to practice transcription and protein synthesis in a fun and festive way! After transcribing DNA sequences into mRNA, they use a specialized codon chart to find words that make sentences about winter!
Holiday Coloring Pages– Don't have time to transcribe sentences like in the above activity? No problem! These coloring activities are a quick and easy addition to any protein synthesis lesson and are great practice for EL students. (Shown below)
Sing Science Carols – Bring a little fun into your class by singing these free Biology songs from Flinn Scientific or allow students to write their own to the tune of traditional holiday songs that cover your course's content.
Classroom Decoration Project – Consider adorning your room with handmade organ models (aka "organ"ments) or Biology ornaments made to model various concepts. Sparkly chenille sticks will be the backbone of your DNA strand and four colors of jingle bells will be paired up for your nucleotide bases.
Holiday Writing with a Science Spin – These writing prompts get students writing about science when school is near a holiday. Some upcoming holiday topics include Hanukkah (Heat Transfer), Christmas (Trees), Kwanzaa (Environmental footprint) & New Year's Day (Earth's rotation).
Holiday Anatomy Lesson Ideas:
Anatomy Ugly Sweater – Let students design an ugly Anatomy-themed sweater for the class skeleton or themselves! They could design the sweaters on paper or use an actual t-shirt. A free sweater template can be found here. Shirts can be designed using accurate anatomical images. Encourage them to include some silly puns for the shirts, too!
Diagnose a Holiday Character – Students can take a fictional holiday character such as the Grinch or Frosty the Snowman and "diagnose" their medical conditions. What could be causing the hair to grow all over his skin? Or what about his small heart or large stomach? Why might Frosty be cold all the time? Have the student use their knowledge of anatomy or research to find what could actually cause these conditions!
Gingerbread Man Dissection – Students could complete the common 'play doh man dissection' with a holiday twist. Students follow mock dissection directions using directional and plane terms to cut a gingerbread man identically to the rest of the class. This will allow students to brush up on terminology in a festive way. For additional directional terms practice, students may use this interactive learning activity for anatomical terminology.
How the Grinch Stole Christmas – Students may watch the original Grinch and answer the following questions about how homeostasis is disrupted in the Grinch and the Whos in this movie. Students will analyze the anatomy and physiology applications related to the characters in this holiday classic. How the Grinch Stole Christmas: Viewing a Holiday Film Classic Through a Human Biology Lens (Lesson by Heather Welsh at Hillside Middle School- Manchester, NH)
Holiday Environmental Science Lesson Ideas:
Make Recycled Paper cards – Students can make their own recycled paper cards to share. As an extension activity, they can research the benefits and costs of commercially-available recycled paper products.
Sustainable Forests Discussion – If your students celebrate Christmas, they can research and debate the benefits and costs of real Christmas trees v. artificial trees. Additionally, information about the Rockafeller Christmas tree is widely publicized. Students can determine the transportation costs of the tree and research the path of the tree post-Christmas.
Gingerbread Houses – Have a gingerbread house competition! Students can show their knowledge of renewable energy by building eco-friendly gingerbread buildings. See what amazing ideas they come up with- solar panels, wind turbines, compost bins, roof gardens and more!
Miscellaneous Holiday Science Fun:
Make Borax Ornaments – This classic experiment is fun for all ages and can include discussions of supersaturated solutions and temperature. Students can even make shapes that show their scientific knowledge- DNA strands, anatomical structures, microorganisms, etc.
Make Poinsettia pH Indicator – Use a poinsettia indicator instead of the usual cabbage juice indicator to test the pH of various substances. Details about how to make a poinsettia indicator can be found here: Poinsetta pH or on this sheet from Flinn Scientific.
Dissolving Candy Canes- How fast will a candy cane take to fully dissolve? Students can design an experiment to test this using their own materials. They can try different liquids, temperatures, and methods to see who can get their candy cane to dissolve the fastest! This can be extended to include graphing and a lab report for additional practice.
Remember to check your school's guidelines for this season when planning these lessons. I wish you a happy, healthy, and restful holiday season!